Staff
Administrator
*Smoke*
Moderators
Roo12

Kitty
Retired Administrator and Owner

Mini~

Character name:
Tarlio
Nickname:
None
Character age:
19 moons
Gender:
Male
Clan/Tribe:
Loner (currently staying with The Pack of Never-ending Winter)
Rank:
Loner (pretty much an Omega in the Winter pack)
Personality: (Long Description)
Since pup-hood, Tarlio had always been much more introverted than other pups. He was born to a litter of two, but his sibling was a still-born, so he was more of an only-cub, and he was quite sickly at birth, adding to his quiet nature. However, his family was always fun-loving and encouraged him to explore more, which he did when he was a older. After he fled the pack and was on his own, he became a lonely character, though that never bothered him. He enjoyed being alone and actively avoided contact with other wolves because he is so introverted.
When a wolf did come across him, Tarlio would act very stand-offish and was ruthless in a fight. He never learned how to fight properly, but it's hard to beat him because he refuses to stay down. He isn't a particularly fun wolf to be around, but deep down, he's a born leader. This trait attracts wolves in need to him because he keeps a level head in a bad situation and makes good decisions to try and get out of trouble using only his words.
After you get to know him, he can be a kind and supportive character. He will defend his friends to the end and his decisions are rarely clouded by hatred. He carries a strong sense of purpose with him that is his main driving force to continue going, no matter what happens to him.
Appearance: (Picture)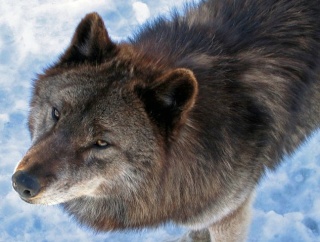 Appearance: (Long Description)
Despite being born small, Tarlio became big and strong after all that time spent hunting, fighting and surviving alone in the wilderness. He has wide, black-padded paws and big claws that help him traverse the snowy northern tundra, even though he was born further south. Messy russet fur covers his shoulders and back, with his underside an off-white colour and his ears a dark (almost black) colour. He has hard, dark amber eyes that are complimented by black rings that surround them.
Mental Disabilities:
Claustrophobic and  pyrophobia (fear of fire)
Likes/Dislikes:
+Mornings
+Clear night skies
+Wide open spaces
+Solitude
+Luna
+His few friends (Red, Oran)
+Northern Lights
+Running
-Crowds
-Fire
-Closed spaces
-Oburoka
-Responsibilities
-Pack Life
Current mate:
None
Current love:
Luna
Offspring:
None
Family:
All deceased
History
Tarlio was born into a pack further south than the other packs. His only litter-mate died at birth, but his parents had had a litter prior to him, so he had three older sisters. His parents were high up in the hierarchy as Tarlio's father was friends with the leader, a brutish aristocrat who cared little for the lower-ranking wolves. Tarlio's father was equally ruthless and unkind, especially to their mother, who was a kind she-wolf who came from a delta family.
As Tarlio grew older, his father became progressively more aggressive towards their mother, until one night he struck her and blinded her in one eye. Enraged, Tarlio attacked his father, who had never been loving towards him or his sisters. His anger drove him so far that he nearly killed his father, before his sisters dragged him away. When he realised what he'd done, the young wolf was so disturbed that since then, he almost never lets rage drive his actions, putting calculated thought into whatever he did.
After the fight, a patrol of deltas found what Tarlio had done, and the young wolf, with his mother and sisters fled the pack to escape persecution. They travelled far, heading for refuge in the northern packs, but their mother soon fell ill and the travelling became near impossible.
Then, in the dead of night, a patrol from their previous pack tracked them down and attacked, the woods around them burning with the fire from a lightning strike. Tarlio and his mother fled, separating from his sisters in the process, who were presumably killed. It wasn't long before the wolves caught Tarlio, and his mother was killed. The young wolf had just enough time to escape, the fire buying him time as it blocked the patrol's path.
About a year passed when Tarlio, now a loner, came across the territory of the pack of True Ice. Near starvation, the pack took him in. There, he met the Alpha's daughter, Luna. The two developed a strong bond and soon fell in love. However, Luna knew another male called Oburoka who was trying to worm his way into Luna's life, but was cruel and manipulative. Tarlio saw a lot of his father in the wolf, and struggled not to attack him whenever he treated Luna badly. It soon came to a point where Tarlio and Oburoka had to battle for the right to be Luna's mate, who had suddenly become quite ill with infection.
In the end, Oburoka beat Tarlio, and the loner was banished. He decided to find another pack to study the pack laws and try to find a loophole that could let him back into True Ice to save Luna from Oburoka. Before he reached the pack, he met another loner called Red. The two became good friends and she joined the Never-ending Winter pack with him. There, Tarlio met a wolf-dog called Oran, who also became good friends with the loner. He still lives with that pack, trying desparately to find a way back to Luna.
Last edited by Roo12 on 27/05/16, 10:48 am; edited 1 time in total
_________________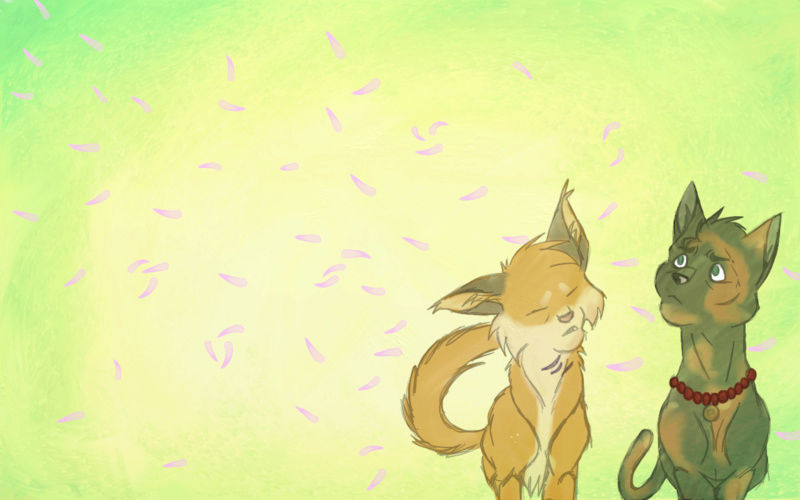 Moderator




Posts

: 1710


Reputation

: 2


Join date

: 2013-07-20


Age

: 18


Location

: Can't you tell from my accent?



_________________
Administrator




Posts

: 4119


Reputation

: 4


Join date

: 2013-04-30


Age

: 18


Location

: CONTACT ME THROUGH MY E-MAIL FOR IMMEDIATE RESPONSE :)



Cheers me dears x3 I saw Luna's bio and got a bit inspired ;P
_________________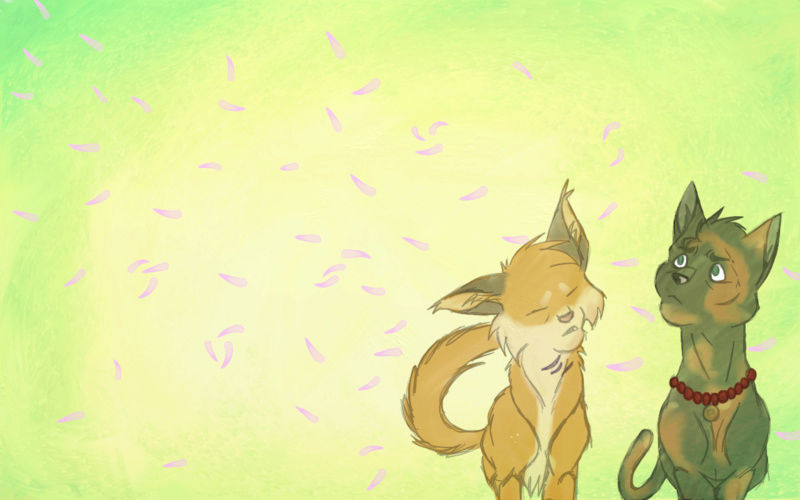 Moderator




Posts

: 1710


Reputation

: 2


Join date

: 2013-07-20


Age

: 18


Location

: Can't you tell from my accent?



Yay! That's always a good thing lol.
_________________
Administrator




Posts

: 4119


Reputation

: 4


Join date

: 2013-04-30


Age

: 18


Location

: CONTACT ME THROUGH MY E-MAIL FOR IMMEDIATE RESPONSE :)





Similar topics
---
Permissions in this forum:
You
cannot
reply to topics in this forum