Staff
Administrator
*Smoke*
Moderators
Roo12

Kitty
Retired Administrator and Owner

Mini~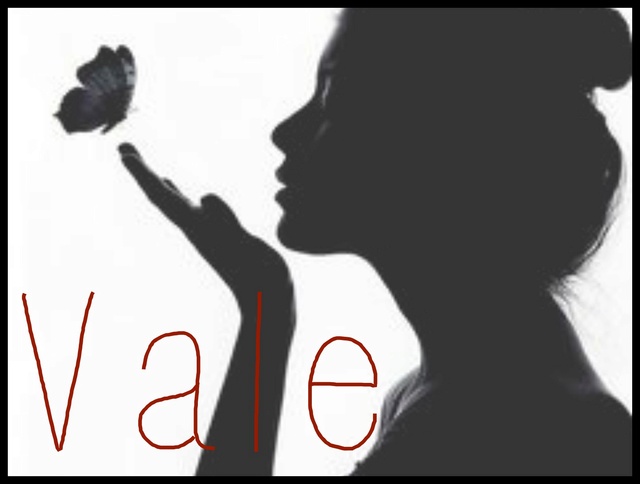 The young woman shifted uncomfortably in her seat. The constant thrum of the airplane engines filled her ears as she tried to relax. They were about an hour out from Athens, and she was in the middle of three seats, Felik on her left to give him some room for his casted leg, and a snoring older man to her right. Fiver was in her pet carrier wherever the pets went on a flight, so they would need to pick her up after they got their bags. But Vale's mind was on their next target; Augustus Contos, leader of a Greek gang. The young man getting in the way of  Lucas and his Mediterranean dealing. Vale was starting to wonder when she and Felik had become assassins instead of thieves. But it was all part of Lucas' plan; become the famous masked heroes and make the public love them because they fought the bad guys.
Vale leaned her head back, closing her eyes. They needed to complete four more tasks, this one included, to get the cure for Felik's father, Masamba. After that, who knows. Maybe settle down and raise Frayer to be an upstanding citizen and nothing like them. Be a normal couple. Vale's eyebrows scrunched at that. After pretending to be his wife for so long and especially in front of his family, it wasn't as weird as she thought it would be to think of them as a couple. But it worried her that she was even thinking like that; Felik was her closest friend and confidant. She couldn't ruin their relationship with feelings.
Thinking about Frayer, Felik, Masamba, and Lucas in rapid succession made her fingers start to twitch. She could kill to be playing her violin right now. It was an old dirty thing but it sounded as beautiful as when it was new. Of course, since she received it in the orphanage, it wasn't new by the time it got to her her, as it had belonged to others before her, but she made sure she would be the last owner of it and she had taken it with her. The only piece of the orphanage she kept with her. It was the only thing that could calm her down at times.
Since she didn't have access to her beloved possession, she instead started humming the chords to Johann Sebastian Bach's Partita No. 2, low enough for mostly just herself to hear. She was young and had been through a lot, but she didn't mind going through more to save Felik's father and their future.
Ooc: I vaguely remember discussing a romantic route between Vale and Felik. If you want we don't have to do that. Or we could have drama with something like Felik's ex, or Felik not feeling for Vale back, or something.
Also, for Lucas' plan for them to make them something like heroes, I think Lucas could have some kind of ulterior motive. I mean, he cares for Vale deeply. Who's to say he doesn't want to... get rid of Felik? The final task could be something like Vale must kill Felik to save Masamba, and obviously if  Felik knew about the plan he'd tell her to do it to save his father, and that's why Lucas could threaten Vale with Frayer's death if she told him. And when it came down to it, she can't shoot Felik like Josh did her because she loves him and that's when she could realize just how in love she is, so instead she purposely misses and shoots him in the leg or something and runs off, and we could do a time skip to like four or five months. Lucas thinks Felik is dead, Frayer is safe with Felik, and Vale is stuck with Lucas and Felik could be thinking that Vale betrayed him but he would have his doubts because she couldn't do that after how Josh betrayed her, feelings or no feelings. And to keep Vale from running away from him, Lucas could threaten to reveal her as one of the masked heroes, which would completely destroy her life, so she's stuck being his lover. Kinda damsel in distress, kinda not. I mean, Vale's too badass to be a damsel.
Also, to make this happen a bit sooner, we could do three total tasks instead of five, which would mean the task after the Greek gang would be to kill Felik, or do you want to keep it five?
This is all just some random ideas. You don't have to say yes to them, and if you want we can change them some :)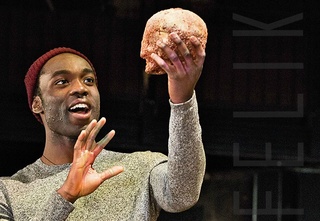 Felik had hardly been concious for most of the journey up until this point. By now, airports and plane rides had become second nature for all the times he and Vale have done it, and he had effectively switched into autopilot by the time they'd reached customs. It was Vale's low hum that had brought him back down to earth (or, at least, back down to his seat 37,000 feet in the air). He of course recognised the tune, and gave his partner a smile that she could easily have missed, though secretly the gesture was for himself as much as anyone else. Her music always brought him great comfort, even in his troubled state.
His mind hadn't dwelled on his father or their recent misadventures; it had done that thing that human minds do in times of excessive stress and had kept itself busy with anything else in the world. From recalling the lyrics of an entire album to counting the number of marking left by past passengers on the chair in front of him, all filled his thoughts so that they wouldn't drift too far into present reality.
Felik looked down at his watch. The battery had run out. He wound it up. Nothing. He'd have to get a new battery. Maybe a new watch. Maybe they sold them at the next airport...
"Christ," he thought to himself, "I've become boring."
Ooc: Dude, I love that idea. I've always been a bit reserved about having them become a couple instead of just pals, but if we work it into the plot like that then it could really work. I was thinking maybe we could bring Josh back into the picture? Like if Felik finds out about Vale and wants to rescue her (I know, but we'll try make it less damsel-in-distress-ish. Like you say, she's too badass ;3) then he could come across Josh and enlist his help. I think it would be a funny and interesting dynamic if the two of them have to work together.
But again, thats just an idea. There's no commitment here ;3
And yeah, I think maybe we should make this job fairly quick and successful, and then Vale could get the news on what Lucas has planned for the next task to ruin her celebration.
Btw, just as a side note, Felik's dog is Sable, not Fiver, he's from the apocalypse rp I think ;3 If you were reading them back-to-back then I don't blame ya for the mix up XD

Roo12

Moderator




Posts

: 1710


Reputation

: 2


Join date

: 2013-07-20


Age

: 21


Location

: Can't you tell from my accent?



Vale's humming was stopped by a small laugh when she overheard Felik's minor dilemma. Of course Felik would be the only person to make her laugh in this situation.
"Well I'd rather be boring, on a boring flight, with a boring friend, than have a weird girl flirting off and on with us," Vale said low enough for Felik to hear. She almost cringed at the memory of that girl from their flight to Felik's home and how she had flirted non stop with Felik, then had turned around and even tried to worm her way into Vale's affections when Felik had been asleep. Vale could call that desperate, but it'd be an insult to all the desperate people out there.

OOC: I LOVE THAT IDEA. If you honestly don't mind them becoming romantic in any case, great plot or not, I don't mind. It can always be one sided and I can just kinda break Vale lol. I mean, if you wanna find out what your character is made of you gotta break them, right? But I love the Josh idea. It fits in well. It's like this grand plot bringing back like all of our old characters. Like how JRR Tolkien wrote literally all of the stuff about the world of the Hobbit and LOTR such as fables, languages, and history textbooks before even writing the actual stories themselves. Although we're not necessarily being that hardcore and making new languages and stuff. And yeah, I meant Sable, not Fiver. A lot of reading back and forth XD
Ooc: I thought you'd like it XD I always felt bad that we didn't utilise Josh more tbh, so I'm quite excited. And I really don't mind about them having a romantic relationship, the idea's growing on me in truth. We'll just see how it goes :3

Felik's fingers cloaked his face as it twisted up in at the memory of the girl on the plane. He would pay to forget every instance his mother had looked at him with that furiously disapproving glare, though if that actually happened, he'd lose half his childhood.
Time passed as slowly as it usually does on planes. Felik was refusing the revolting food the plastic hostesses offered when the thought occurred to him. "How do you fancy a spot of sightseeing before we crack on with the job?" he said, sounding the perkiest he'd been in a long while. "I know the back-end of Paris is as enchanting as it gets, but it's been a while since we've treated ourselves... or since I've treated you."
There was a tinge of guilt in his voice as he concluded. He wasn't completely thick, contrary to popular belief, and knew that he'd been dead weight to Vale recently, who carried him gladly. She had been so understanding and uncompromisingly reliable since this began that he felt he had to repay her in some way.

Roo12

Moderator




Posts

: 1710


Reputation

: 2


Join date

: 2013-07-20


Age

: 21


Location

: Can't you tell from my accent?




Roo12

Moderator




Posts

: 1710


Reputation

: 2


Join date

: 2013-07-20


Age

: 21


Location

: Can't you tell from my accent?



Ooc: Sorry! D:

Vale thought for a few moments, before shrugging her shoulders. "Sure, I'm up for a little bit of tourism. Maybe we could go this one little island I know of after the job too; I think it's called Kios. It's where the Greeks go to enjoy Greece apparently," She said with a chuckle.

Ooc: Yep, we'll just let it all play out X3 Oh, and btw, Kios is actually the smallest inhabited island in Greece, and it's where my family is from. So I've got quite a few ideas if they want to go to Kios (key-ose) when Vale gets the next job from Lucas. It'll be good :3
Ooc: Don't worry, I've taken some time myself ;P

Felik smiled, relieved to be given a chance to treat them both. "We'll have to look as Greek as possible," he said, leaning in slightly and playfully ruffling up Vale's hair, "And that means a tan, ghosty."

Ooc: Oooh nice, I can't wait to see where it goes :3

Roo12

Moderator




Posts

: 1710


Reputation

: 2


Join date

: 2013-07-20


Age

: 21


Location

: Can't you tell from my accent?



---
Permissions in this forum:
You
cannot
reply to topics in this forum