Staff
Administrator
*Smoke*
Moderators
Roo12

Kitty
Retired Administrator and Owner

Mini~
Every family has a hierarchy, whether they realize it or not. The kids have a favored parent, the parents have a favored kid. But they hide it, because they still love the other ones. Because they care about them, and are worried that they will be hurt by how you feel.
But my family, as I've secretly known all along, are bluntly ignorant to others. They are rude, manipulating, arrogant, and inescapable.
My parents have always treated their children maturely, unmasking the world to our young eyes. And sometimes I thank them for it, but most of the time I curse them for it. My brothers and I were introduced to war when we were very young, not just due to my lying father being in the military, but because they didn't care, and they were not subtle about it. My brothers have become prone to violence, and I often consider them to be sociopaths. I, not too long ago, came over serious anger issues. I was manipulative, I was uncaring. Just like my family.
My mother, though she has a mental illness, is naturally over-reactive and vulgar. Ever since I was young, she would not hesitate to curse at me, using the f word and the b word multiple times when I did something wrong. It's difficult to love my mother, but somehow I still care about her.
Only recently has my father revealed his true colors. He's the true hypocrite. Addicted to a stupid video game, snappish and selfish. I used to like him better than my mother by far, he was the honorable dad that would save me from anything. He lacks patience, and I have no clue how he can lie to people outside of the family that he his such a good man. He can be far more vulgar than my mother, though it is not often. But when he's angry, my confidence level goes back to zero, before I regain it but the cycle repeats. My father is a hypocrite, only caring about himself. He thinks of other people as so ignorant and stupid, but it is him who knows nothing about anything but his own well-being.
My brothers are odd. I do care about them more than my parents, but much of their sanity has been etched away by them. My oldest brother is purely pro-gun, all for violence to achieve a golden age. My other brother is too opinionated, constantly arguing with whoever he can. They are so inconsiderate and stupid. My oldest brother got caught cheating on his very friendly and caring girlfriend through Facebook! Surely that says something. But my parents want to keep that on the down low, realizing if it got out it would tarnish their image. Their imaged be damned. They are ugly on the inside, and whoever tries to look, will be turned to stone.
But there are times when my family is normal. Where they care about each other. When they show sympathy and empathy. But they are rare. I have five years to wait until I can leave. But when that time comes, I will be smiling the biggest smile I will ever have with their faces in my mind. I may not be able to leave them behind entirely, due to my ambitions of going to college and being successful, but I can say they won't go to the prettiest retirement homes.
_________________
Smoke.
Can I just say that it's okay?
Because it is okay.
I know that life can be rough. But I also know that deep down your family loves.
And even if they
didn't
, I love you.
(Okay not in the creepy way. I meant like a sister. //shot)
I know it will all work out for you.
Hey, we'll meet each other someday and be famous authors together, remember? :)
(Speaking of being an author, what you wrote up there totally sounds like the prologue to a book. Like seriously. LIKE. A. BOOK.)

megarin




Posts

: 2054


Reputation

: 2


Join date

: 2013-04-30


Location

: Reading my old posts and cringing



Listen, Smokey, I know it's hard. I really do. My family isn't perfect and my mother also has a mental condition that has impacted the whole family badly before. My brother is near hopeless when it comes to most things, my sister's away at college and my dad is always away working, so I too have had to mature significantly in a short amount of time. The only reason I don't do these posts is because my personal way of dealing with this crap is sort of bottling it up and suppressing best I can (good thing too, otherwise I'd post nothing else).
You just need to stick with these guys who happen to be your family. I know it's tough now, but try look at the positives, the good memories, and try bond with them more and not shut them out so much.
I don't know if I'm talking out of my butt yet or not, I just hope something here was any use. Remember me and Meg and anyone else is always here if you need someone to shout at. Hopefully one day, as Meggy said, in person ;) <3
_________________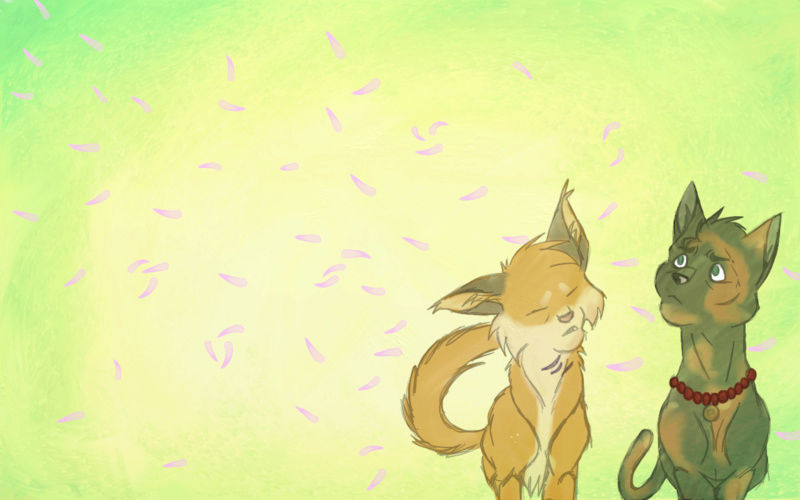 Roo12

Moderator




Posts

: 1710


Reputation

: 2


Join date

: 2013-07-20


Age

: 19


Location

: Can't you tell from my accent?



I love you too (as a sister) Meggy x3 My family used to love, I know they did. Their past selves show, more and more often nowadays.
It all started when I was born, apparently. It was when my mom started having symptoms of her disorder, we lived overseas, and my parents began to grow apart. They still love each other of course, even though my mom's disorder sometimes makes her think weird things.
FAMOUS AUTHORS WE SHALL BE. :DDD
Lol, the only good things I can do about a book are prologues. Like, seriously, I rock at prologues xD
Don't worry Roo, you haven't defied logic yet by talking out of your bum. And I don't shut my family out at all, which is how I get hurt so easily by them. There are a lot of positives about my family, but the negatives are not slow and subtle. They're random and they let everyone know they have arrived xP
I can be your family! x3 I understand the problems you're having, unsurprisingly.
As for my mother's mental illness, one of my few fears is getting it. It's hereditary, and my mother got around the same age her mother did. When we really do meet each other in person, I'll have to make you guys promise that you'll turn me to my family and the officials so I can get help. If I have kids at that time, they will be scarred if they see me the way I'll be if I get my mother's disorder.
_________________
Thanks Smoke. I'm sure you won't suffer from the illness your mum has, but if you do, you're welcome to join my fam! We're all pretty eccentric here anyway, so you'd fit right in ;D 
And I'm certain we all will meet each other one day. And When we do, it'll be awesome.
_________________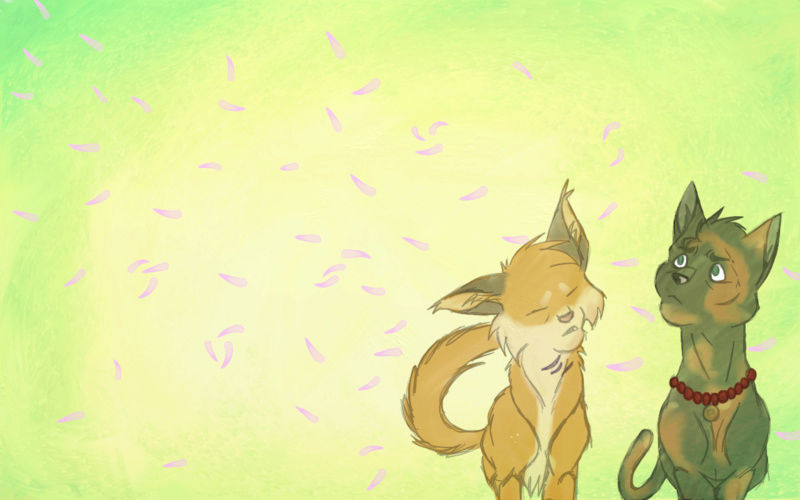 Roo12

Moderator




Posts

: 1710


Reputation

: 2


Join date

: 2013-07-20


Age

: 19


Location

: Can't you tell from my accent?



You seriously want me in your family if I got my mom's mental illness. A woman had it for only two decades without being diagnosed and she killed her two children .-.
I hope we can meet each other. I can show you around Pennsylvania and you can show me around England!
WAIT! I am going to France this summer. How far are you (driving wise) from Paris?
_________________
I COULD SHOW U BOTH AROUND LIKE DA FARMLANDS AND BASICALLY FIELDS AND TREES AS FAR AS YOU CAN SEE IN THE MIDDLE OF NOWHERE
xDDD

It's actually really nice out here and I love it.
And I almost like how people think everything out here is trash. It keeps people out and they can't move in to destroy all the nature.

megarin




Posts

: 2054


Reputation

: 2


Join date

: 2013-04-30


Location

: Reading my old posts and cringing



xDDD I never looked at it that way!
_________________
---
Permissions in this forum:
You
cannot
reply to topics in this forum